SC Rambler Hurst and Mustangs
Cars and Motorhead Stuff
[ Home ] [ Small Block Ford Heads ][ 1989 Mustang LX Coupe ][ Electrical system ][ Mustang throttle position sensor ][ Rotating Mass, Available Horsepower, and Acceleration ]

[ Compression power gain ][ Fuel system ][ crimping fender lips ][ PCV System ][ Power Glide Ford Mustang Swap ][ Test Equipment and Meters ][ Computer A9L ][ Supercharger ]
[ RPM Limiters Fuel vs Ignition ][ Tire spin and MPH myth ][ Choosing Rear End Gear ][ Distributor Stabbing and Operation ][ Radiator Fan System ][ Torque Converter ]
[ Bellhousing transmission alignment ][ Ignition Systems ][ Intercooler Design ][ Turbo install ][ Derale Fan Water Pump Controller ][ Holley HP Engine Control ][ 1989 Mustang Instrument Cluster ]
[ Horsepower Torque Acceleration ] 
[ Wastegates ]
Home


 Electrical
System   >
Alternator Operation 
Testing battery and charging system 
Battery
Wiring  Battery
Installation    
Derale Fan Controller 
    
Computer and Ignition >

Distributor Stabbing    Ignition   EEC IV   
ECU A9L   Holley
HP  
TPS system Mustang 
RPM Limiters
Body  >  
crimping fender lips 
Mechanical >
Cooling System  >
radiator and intercooler
Engine >   Rocker
Arms   Horsepower vs
Torque  Supercharger 
PCV Systems
 Rotating Mass and ET  
Tire Spin MPH Myth
Transmission and Driveline >  Torque
Converter Operation   Powerglide
Transmission Swap   Manual
Transmission TKO600    
Bellhousing alignment

Some of my cars:

1993 Mustang for sale
Current project
car, 1989 Mustang LX sleeper




link to the 1989
LX first work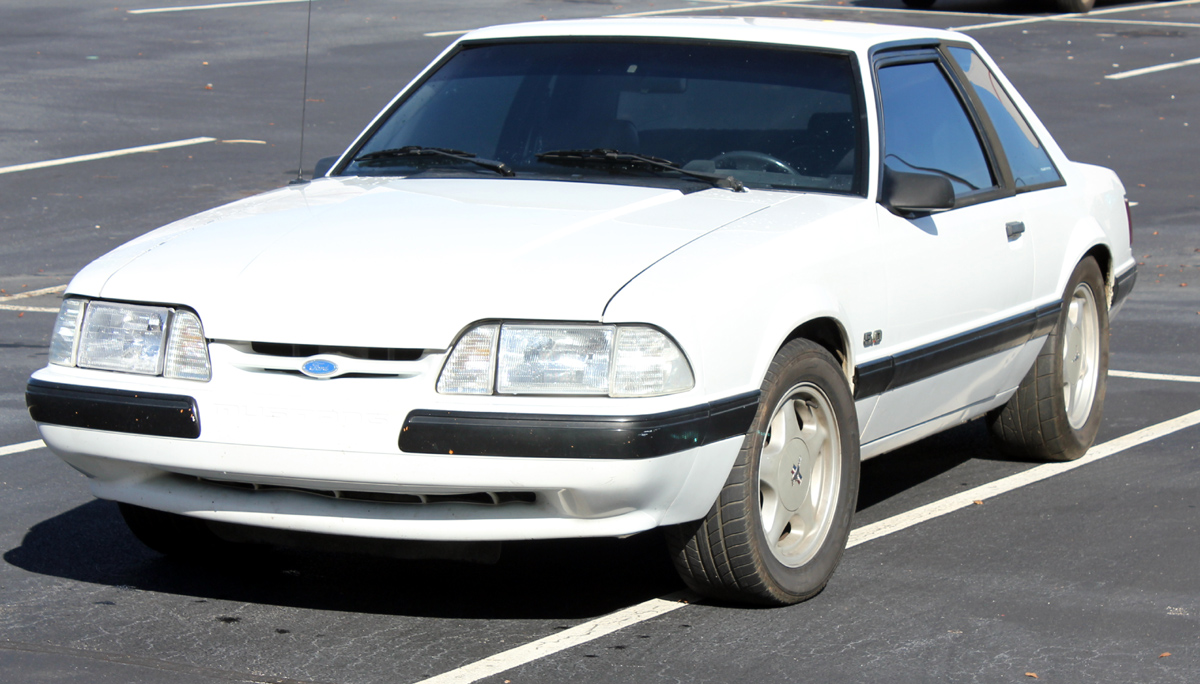 83 GT with small
block

SVO block

early C3 heads
ported by Jon
Kaase

Jack Roush intake

Titanium valves

Over .75 inch lift
roller

Dry sump

Wide power band

~8800 RPM shift

Ran 8's with Lenco
transmission, 9's
at 146 MPH with C6
automatic, no power adder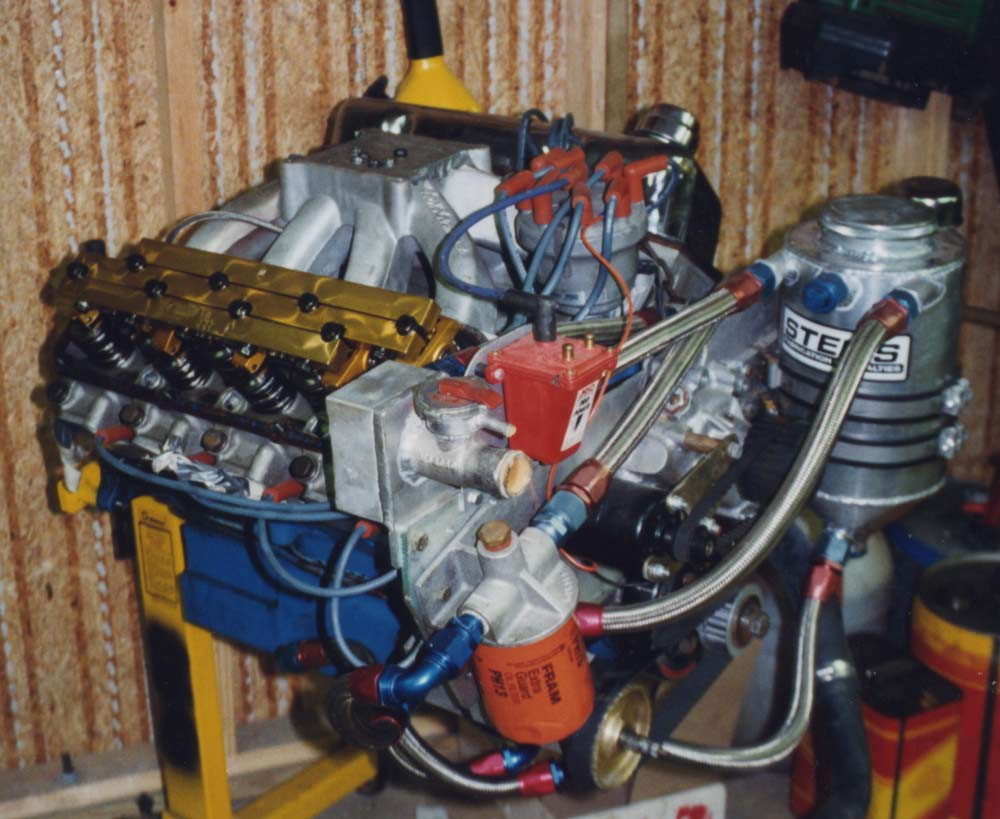 C3 Heads with titanium valves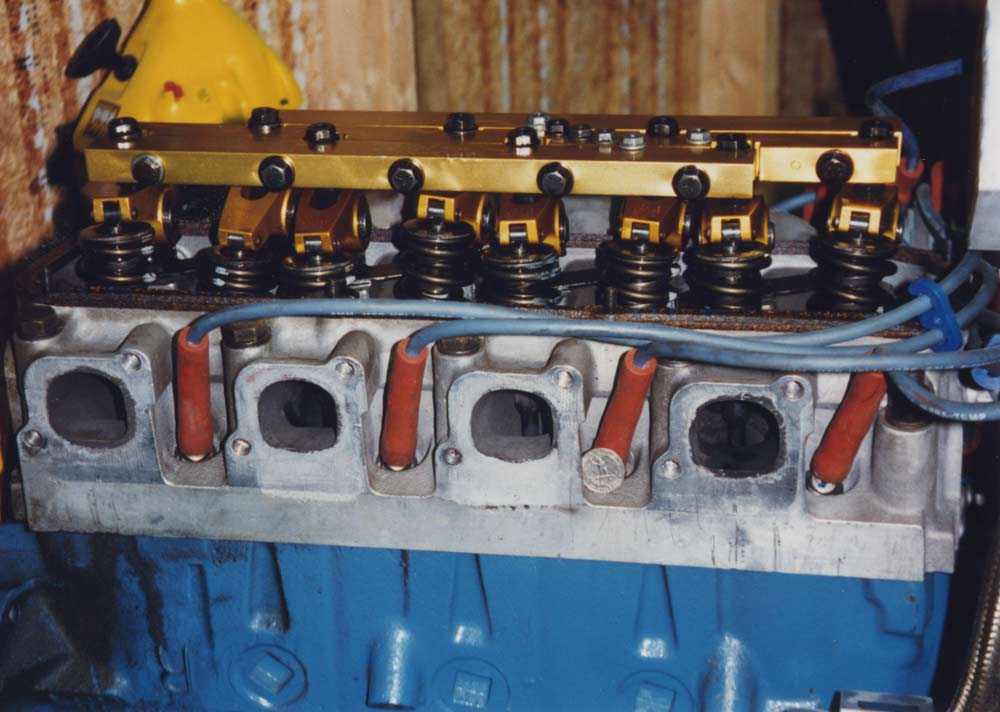 Installed in car, still marginally streetable. My intention was to run SS/GT or
SS/X classes of 10 pounds per cubic inch, single four barrel. The car had a full
interior and stock front suspension, but tubs and narrowed 9″ rear end with four
link was allowed.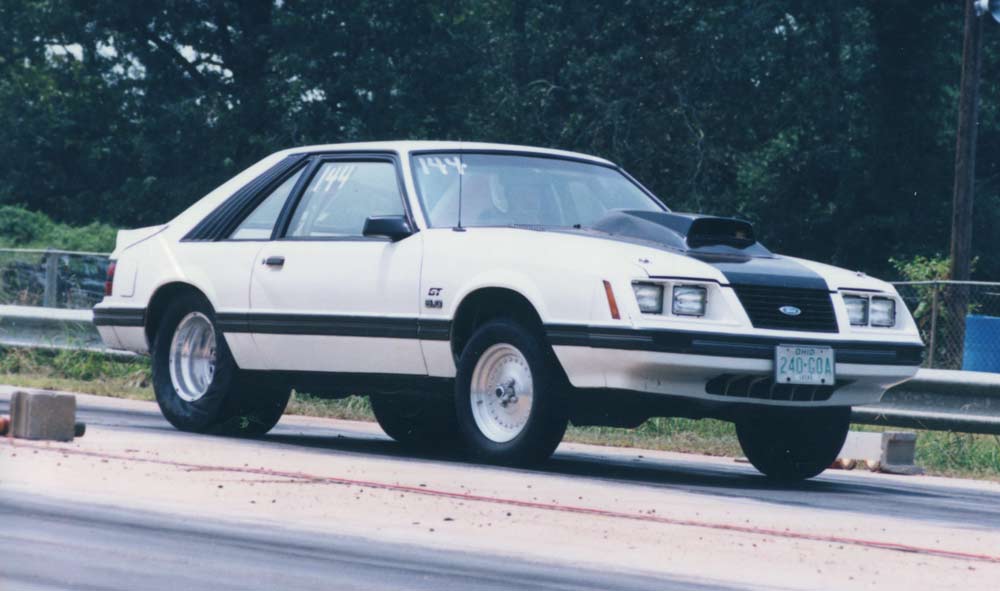 Early
Mustang
I
went through an
early Mustang craze
also. I rebuilt two
1966 Mustang coupes
from body shell up.


Midnight blue K code
1966 GT with front
factory disc brakes,
fast steering, 9
inch 4.11 locker,
4-speed. Blue
interior, no extra
features other than
GT, optional 4.11
locker, and 271 HP
engine package. With
the factory K-code
motor it the car ran
15's in the 1/4
mile. This was
typical of K code
cars, they are not
as fast as people
remember. I built a
late model HO motor
up with a mechanical
roller cam and World
Products heads, and
ran low 12's with
the same car. This car eventually went to someone in Atlanta.

Tahoe Turquoise 66
coupe with factory
wire wheel hubcaps.
This six-cylinder car had many special features including
an 8-track player,
console, automatic,
and air. In 1994, the 1966 Mustang below was traded to a Conyers Ford dealer for a new 1994 Cobra.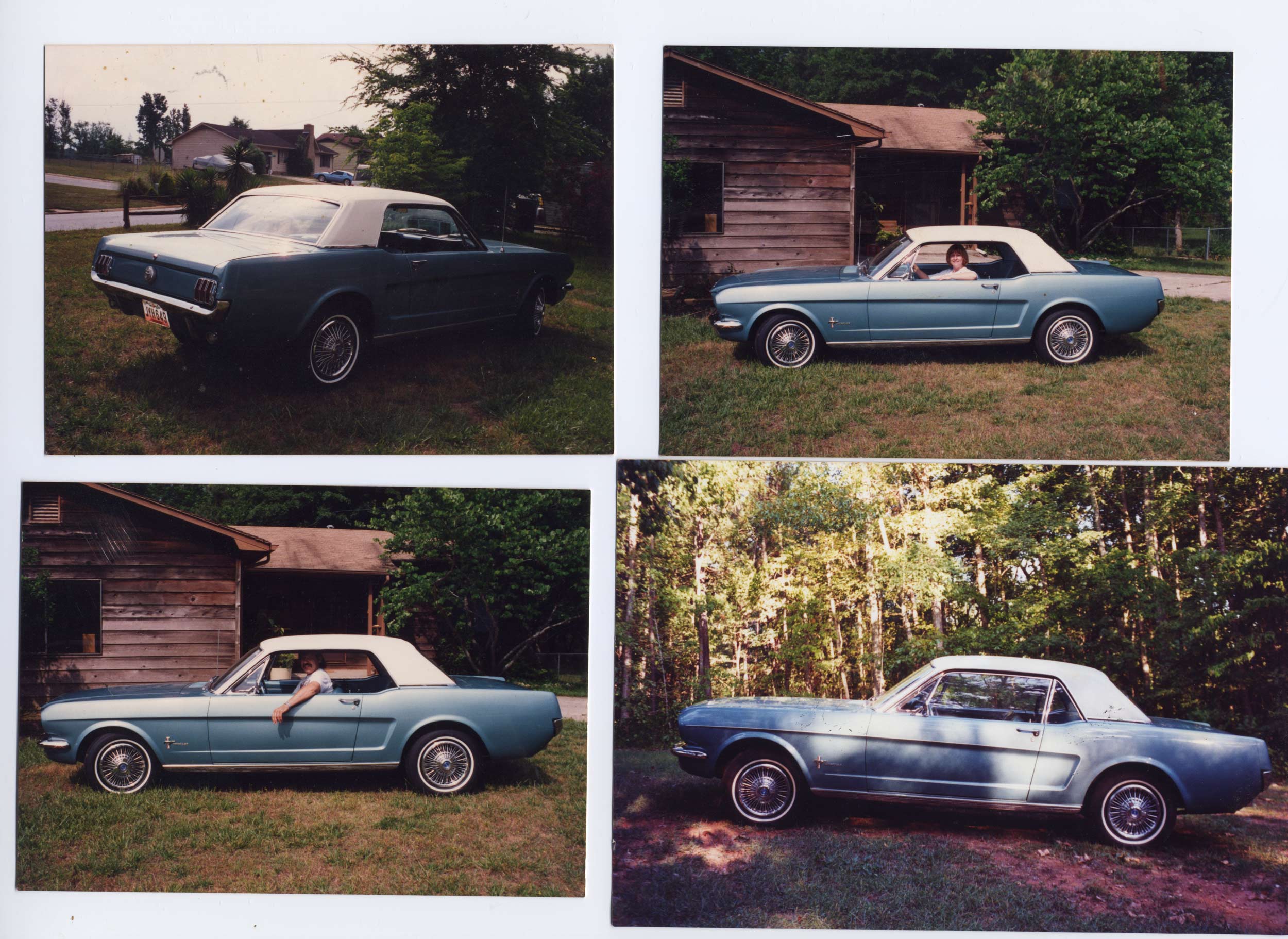 1969
SC Hurst Rambler (Scrambler SC/ Rambler)
My first brand new car was a 1969 SC Hurst Rambler purchased
from Valiton Motors on Monroe Street in Toledo, Ohio. I
set a quarter mile D/S record in my 1969
SC Rambler at 12.54
seconds. This was on
wide oval tires
through factory
Thrush mufflers.
American Motors
helped me with a
special factory cast
iron intake
manifold, legal head
modifications, and
other parts. Oversized red line radial tires with less-hard compound, six-cylinder front
springs with 90/10
shocks, revised wider ratio T-10 transmission gearing, and 4.44
rear end gearing helped
get the Rambler out
of the hole in stock
classes. The stock close ratio in the transmission and factory 3.54 gearing
resulted in too high a gear (lower numerical ratio) when leaving the line.
Steeper gearing, through a wider ratio transmission gear set and 4.44 rear end
gearing allowed a near off-idle launch without lighting the tires off.
On the street, the
factory 315-horsepower 390
AMC engine (which is
nothing at all like
a Ford 390) made the
light Rambler Rogue
coupe run with 427
Vets and other cars.
The scrambler's primary
limitation, like all cars of that era, was
traction. We did not have the tires available back then as we have available
today. Compare the SC Hurst Rambler's advertised 14.3 ET, typical "as
manufactured" track ET's of 14.1 or less reported by many magazines, to a list
of other muscle cars of that era:
Vehicle
Tested Date
CID
adv HP
Trans
Rear end
1/4 mile ET
Top speed
Braking G's
Brake ref
MPG
Price
Corvette
Jun-68
427
425
4sp M
3.55
13.41
142
0.8125
 
9-13
$6,142
Hemi Charger
Apr-69
426
425
4sp M
3.55
13.68
134
0.875
 
13-14
$5,261
Mustang Mach I
Mar-69
428
335
3sp A
3.5
13.9
121
0.90625
 
9-12
$4,139
Hemi Charger
Apr-69
426
425
3sp A
3.23
13.92
136
0.875
 
12-14
$5,026
SC Rambler
May-69
390
310
4sp M
3.54
14.2
108
1
 
12-14
$2,998
Mercury Cyclone
Jul-68
428
335
3sp A
3.91
14.4
117
0.9375
 
10-13
$3,875
The Judge GTO
Mar-69
400
350
4sp M
3.55
14.45
124
0.84375
 
9-11
$4,439
Pontiac GTO
May-68
400
350
4sp M
3.9
14.53
112
0.875
 
9-12
$4,595
AMX
Apr-68
390
310
3sp A
3.54
14.59
107
0.8125
 
10-15
$3,741
Plymouth GTX
Feb-68
440
390
3sp A
3.23